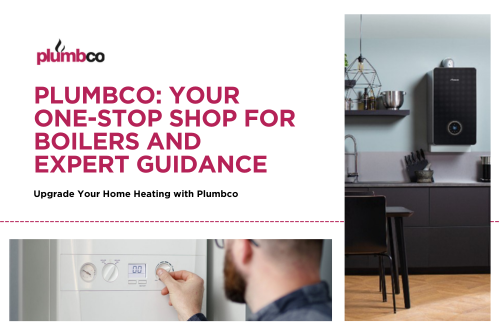 As the chilly season approaches, ensuring your home remains warm and comfortable becomes a top priority. At Plumbco, we understand the importance of reliable and efficient heating solutions, and we're proud to offer a comprehensive selection of combi boilers, system boilers, heat only boilers, flues and filters from renowned brands like Glowworm, Vaillant, Worcester Bosch and Ideal.
Extensive Boiler Range to Suit Every Need
Whether you're seeking a compact combi boiler for instant hot water and central heating or a powerful system boiler for a constant supply of hot water, our extensive selection caters to every heating requirement. Our experienced team is always available to assist you in choosing the ideal boiler for your home, taking into account factors like property size, hot water usage, and budget.
Plumbco's Promise of Quality and Expertise
We are committed to providing our customers with the highest quality products and services. Our boilers are sourced from trusted manufacturers and are rigorously tested to ensure they meet the highest standards of performance and safety. Additionally, our Boiler Expert Steve is available to provide expert advice on boiler selection and maintenance.
Convenient Collection from Our Wellingborough Branch
We understand that purchasing a new boiler can be a significant decision, and we want to make the process as seamless and convenient as possible. That's why we offer collection from our Wellingborough branch, allowing you to pick up your new boiler at your own pace and without any hassle. Our knowledgeable staff are always on hand to provide expert advice and ensure a smooth collection process.
Upgrade Your Home Heating with Plumbco
Don't let the approaching winter catch you off guard. Browse our Plumbco-online website today to explore our wide range of boilers and take the first step towards a warm and cosy home. With exceptional products, expert guidance, and convenient collection options, Plumbco is your one-stop shop for all your boiler needs.